Awards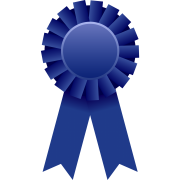 BOTANY 2020 Travel Grants for Presenters from Developing Nations
The Botanical Society of America is pleased to offer 10 travel grants in the amount of $1,000 each to the BOTANY 2020 conference in Boise, Idaho. (www.botanyconference.org) It is our goal to encourage international collaboration and foster connections within our international botanical community by extending financial help to those in need of assistance to attend this important conference. Applicants must be current members of the Botanical Society of America. Applications are due by March 15. Click here for more information.
Eligibility
Applicants for the Developing Nations travel grant must be living in and traveling from a developing nation (excluding China) to the conference. Applicants must also present an oral presentation or poster during the conference. Applicants must not have won this award in 2019.  Abstract submission for the conference is now open and will end March 15, 2020. 
Login above and then click the blue button below to start the award application process. 
Application
Application open date

Feb 10, 2020, 00:00 AM America/Los_Angeles

Application close date

Apr 1, 2020, 23:59 PM America/Los_Angeles
Evaluation
Evaluation open date

Apr 2, 2020, 00:00 AM America/Los_Angeles

Evaluation close date

May 15, 2020, 23:59 PM America/Los_Angeles
Powered by ModuleStudio 1.4.0